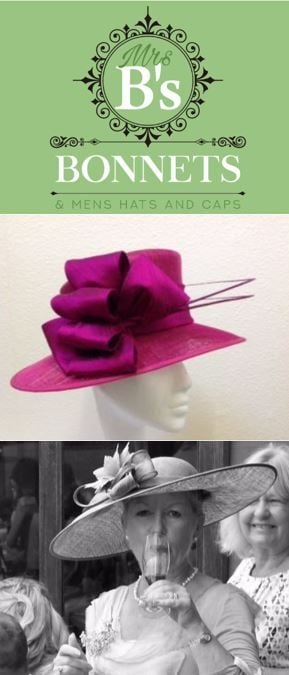 How It Works
Hire prices range from £45 - £90 depending on the hat. This price covers a hire period, normally Tuesday (pick up 9:00 – 18:00) return Tuesday (9:00 – 18:00), although an alternative hire period can be arranged.
Hats can be chosen and booked weeks or months in advance and will then be prepared and ready for collection a day or two before your event.
I aim to be as flexible as possible for hats that go to weddings or the races abroad.
Please be aware that the hat is your responsibility whilst in your possession. Refer to my Terms and Conditions when hiring for comprehensive information.
I ask that should pegs be supplied for hats in marquees please do NOT peg my hats as it dents and damages them.
My hat hire charges represent good value for high end, quality designer hats which normally would retail at hundreds of pounds.
Opening Times - Appointment Recommended

Tuesday - Friday 10am - 4pm (I can be available between 9am - 6pm)
Saturday - 10am - 4pm
Monday Closed
Sunday Closed